Workshops and Seminars in English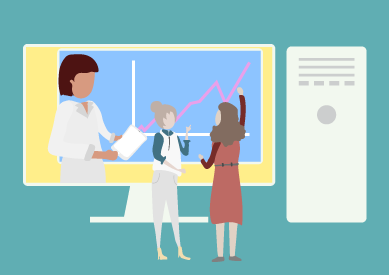 You can access archived videos of previous workshops and seminars.
*** More workshops and seminars in Japanese, click here ***
Teaching Online Workshop@KU (Online and Face-to-Face)
With the spread of the coronavirus, Kyoto University has been urged to consider teaching online as an instructional option, in addition to regular face-to-face in-classroom teaching.

We have held four workshops (three in Japanese and one in English), both in-person and online (via YouTube Live). In this 5th workshop, we will hold a consultation session for individual problems as follows.
5th Teaching Online Workshop (April 9 (Thursday), 10:30 a.m. - 12:00 p.m. @25, Yoshida-South Campus Academic Center Bldg. North Wing) This event has been ended. Thank you for your participation.
Details (Click here to open the window)

   

      Type of participation:


In-person and online (basically in Japanese, but individual consultations can be done also in English).
We will answer your concerns about online teaching and learning activities in detail, such as "How should I rewrite the syllabus?" "How can I interact with students about the material?" "How can students do group work online?"

(1) Face-to-face: @25, Yoshida-South Campus Academic Center Bldg. North Wing (Building 86 in this map)
(2) Online: via Zoom (click on the following link)
 To Zoom Meeting (Meeting ID: 817 086 4798 / Password: 840793)

TA Workshop "Supporting Online Course as TA"
In order to prevent the spread of the COVID-19, the University has announced that courses will be held online from May 7, 2020.

This workshop offers the opportunity for Teaching Assistants to understand what online teaching looks like, how TA can support online courses, and what kind of skills are necessary to play a role.
Please join us if you have any concerns about supporting online courses as TA.
May 13 (Wednesday), 3:00 p.m. - 4:00 p.m. via ZoomThis event has been ended. Thank you for your participation.
Who is this workshop for?
- Teaching Assistants supporting online courses
- Instructors who will collaborate with TA
Language:
- English
Speakers:
- Toru Iiyoshi, Director & Professor, Center for the Promotion of Excellence in Higher Education (CPEHE)
- Machi Sato, Associate Professor, CPEHE
Contact:
- If you have any questions, please contact us by email.
 TeachingOnline [at] highedu.kyoto-u.ac.jp
Video & Materials:
- You can access the archived video & materials of this workshop from the link below [internal access only].
 ・With your ECS/SPS ID/・Using KUINS-Network
Checklist for teaching online with TA (Version April 30, 2020)
Online PandA & Zoom Consultation
Date: May 20 (Wednesday), 6:20pm - 7:30pm (at most) ※Using ZoomThis event has been ended. Thank you for your participation.
Contents:
We will take questions related to PandA and Zoom.
For the preparation, please see the video of online PandA training program and documents at PandA 101 site prior to the session.
Video: PandA 101 -> Zoom -> Cloud Recording -> PandA 101 (English Session) Documents: PandA 101 -> Resource -> "PandA Training Program for First Time" and "Use Zoom through PandA"
Please see how to join PandA 101 site below.
Language:
 - English
Speakers:
 - Shoji Kajita, Professor, IT Planning Office, IIMC
 - Motonori Nakamura, Professor, IT Planning Office, IIMC
 - Yoshitaka Morimura, Associate Professor, IT Planning Office, IIMC
Registration:
Click on "ログイン/Login" button on the Gateway page of PandA.
Login PandA using SPS-ID/ECS-ID.
Click on "PandA 101" in the black band on the top of screen. When you cannot see the "PandA 101", select Membership -> Joinable Site in the menu, click "Join" link around "PandA 101".
Select Zoom in the menu at "PandA 101" course site. Click on "Join" button and launch the Zoom Client Software you have installed. When you suggest to install the Zoom Client Software, follow the instruction.
After launching the Zoom Client Software, you will see the following pop-up screen.
Please contact IIMC staff from the IIMC Web Site, if you cannot enter the Zoom or have any other problem.
You can enter the Zoom meeting room from 6pm.