STEP1
Confirmation of the OCW material
Faculty confirms what material (courses, lecture material and videos) is suitable for OCW.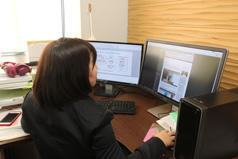 Faculty
The following materials are suitable for OCW.

Lecture materials
Lecture videos

The center staff can record the video of your lecture. Please write down your request in the application form.
Center staff
STEP2
Application
Faculty fills in the required items into the application form in order to make OCW.
Center staff
STEP3
Meeting
Faculty and center staff conduct a meeting.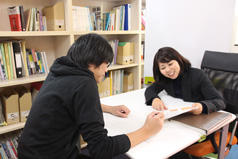 Center staff
Explanation of the license certificate
Explanation of the guideline at KU.
Explanation of the example of scene segmentation and meta-data (keywords)
In case of video recording

Explanation of video recording
Preliminary check
STEP4
Video Recording of the Course (Lecture) *
The center staff records the video of the course (lecture).
* If requested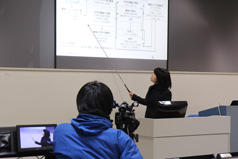 Faculty
Obtains a permission of portrait rights of participants (Collects the written agreements if necessary).
Submits the lecture or course material (e.g. PowerPoint slides) used in your lecture.
Center staff
Preparation
Recording
Wrapping up
STEP5
References
Faculty organizes the appropriate references and at the same time creates a reference list of third-party content that appeared in the course (lecture).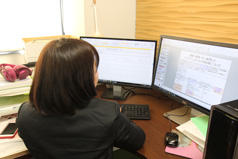 Faculty
Writes up references in your lecture slides.
Center staff
Supports to make a List of Materials of Unknown Origins and resolves the outstanding issues, if necessary
STEP6
Editing
The center staff edits the recorded course (lecture) video, and make it into an educational material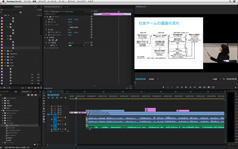 Faculty
Makes a scene segmentation and meta-data (keywords)
Center staff
Converts lecture or course materials into appropriate format and edits videos
Checks the List of Materials of Unknown Origins and consults with faculty or lecturers, if necessary
STEP7
Making Course (Lecture) Webpage
The center staff makes the webpage from the previously submitted materials by the faculty.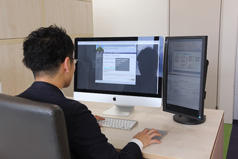 Faculty
Center staff
Makes a course page on the official Kyoto-U OCW website
STEP8
Publishing OCW
The center staff uploads the edited videos on the YouTube channel (with restricted access) and the faculty checks the content. Afterwards, the final version of the videos are uploaded on the OCW website.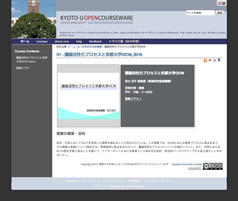 Faculty
Checks the edited videos on the YouTube channel (with restricted access)
Gives staff the permission to publish OCW after your checks
Center staff
Uploads the edited video on the YouTube channel (with restricted access)
Publishes OCW after finishing the faculty checks