News
MOOC offered by Prof. Ryoichi Yamamoto started today!
2021.09.16
The self-paced version of 009x "Stochastic Processes: Data Analysis and Computer Simulation" offered by Professor Ryoichi Yamamoto is starting today!
In this course, we will use Python to create simulation programs. In the final phase of the course, you will learn more complicated data analyses such as financial markets or meteorological data.
Check out the trailer and enroll!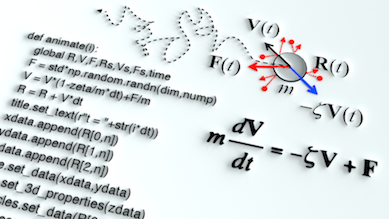 Click here to get more information on KyotoUx.